Pattern cutting and silhouette study project. This iconic piece of the post war New Look era was a rejection of the free waisted forms and attitudes of 20's & 30's. The ample cloth skirt and cinched waist provoked shock and excitement at once being extravagant in its use of fabric and reassuringly reminiscent of the constricted silhouettes of the late nineteenth century.

toile


silhouette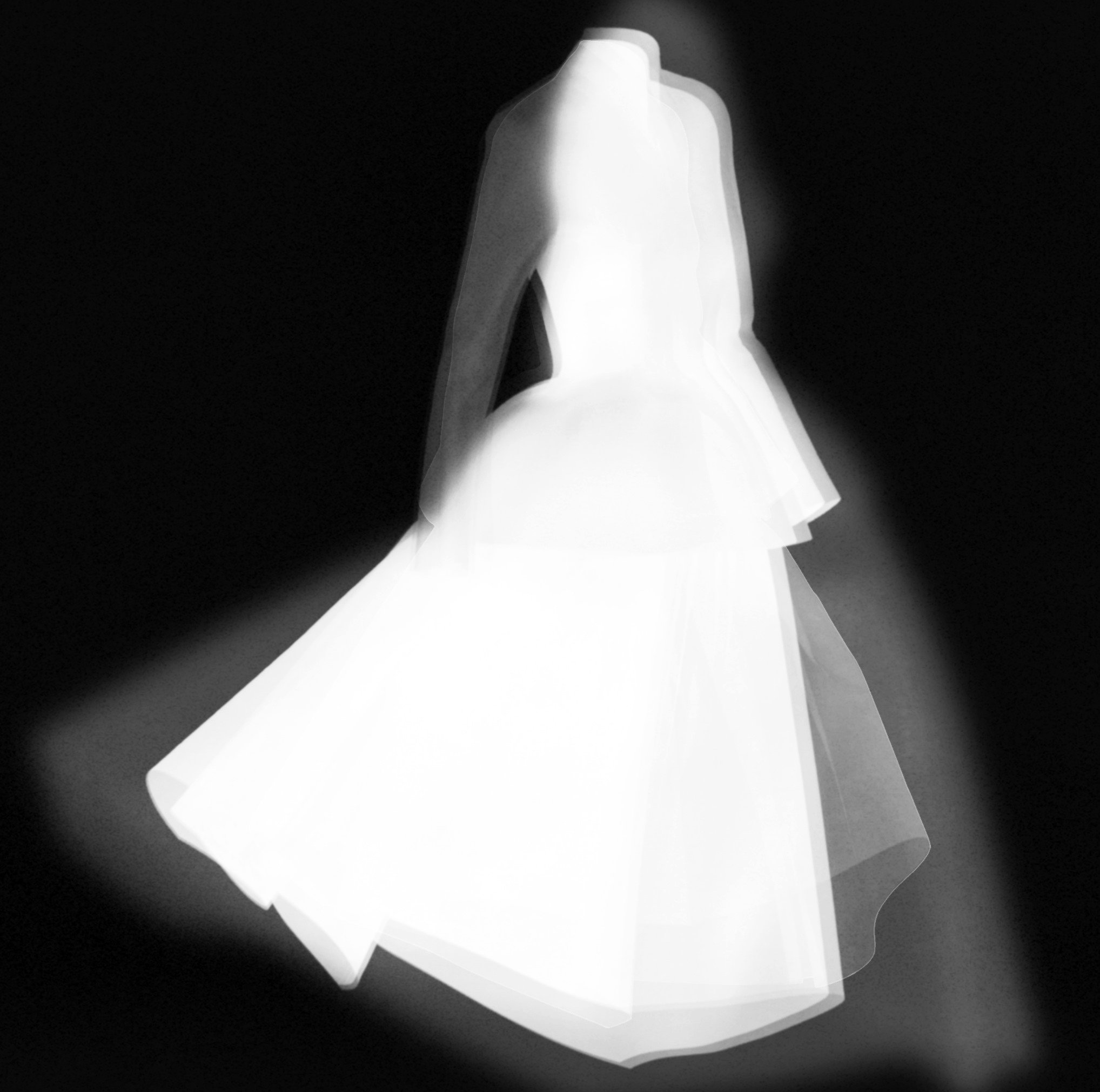 Study 2
HERMES / MARGIELA

In the waning of the great decade of fashion that was the 90's.
Great for fashion but not much else as it turns out.
With the late decade Margiela at Hermes in mind we go for a navel deep dive with attendant clochette albeit a more graphic version than Hermes would allow.
The Hermes / Margiela take was most often fluid with an easy dropped shoulder.
I quite liked the idea of taking the plunge feature, sharpening it, and pairing it with a more structured shoulder and parallel hem piercing darts.